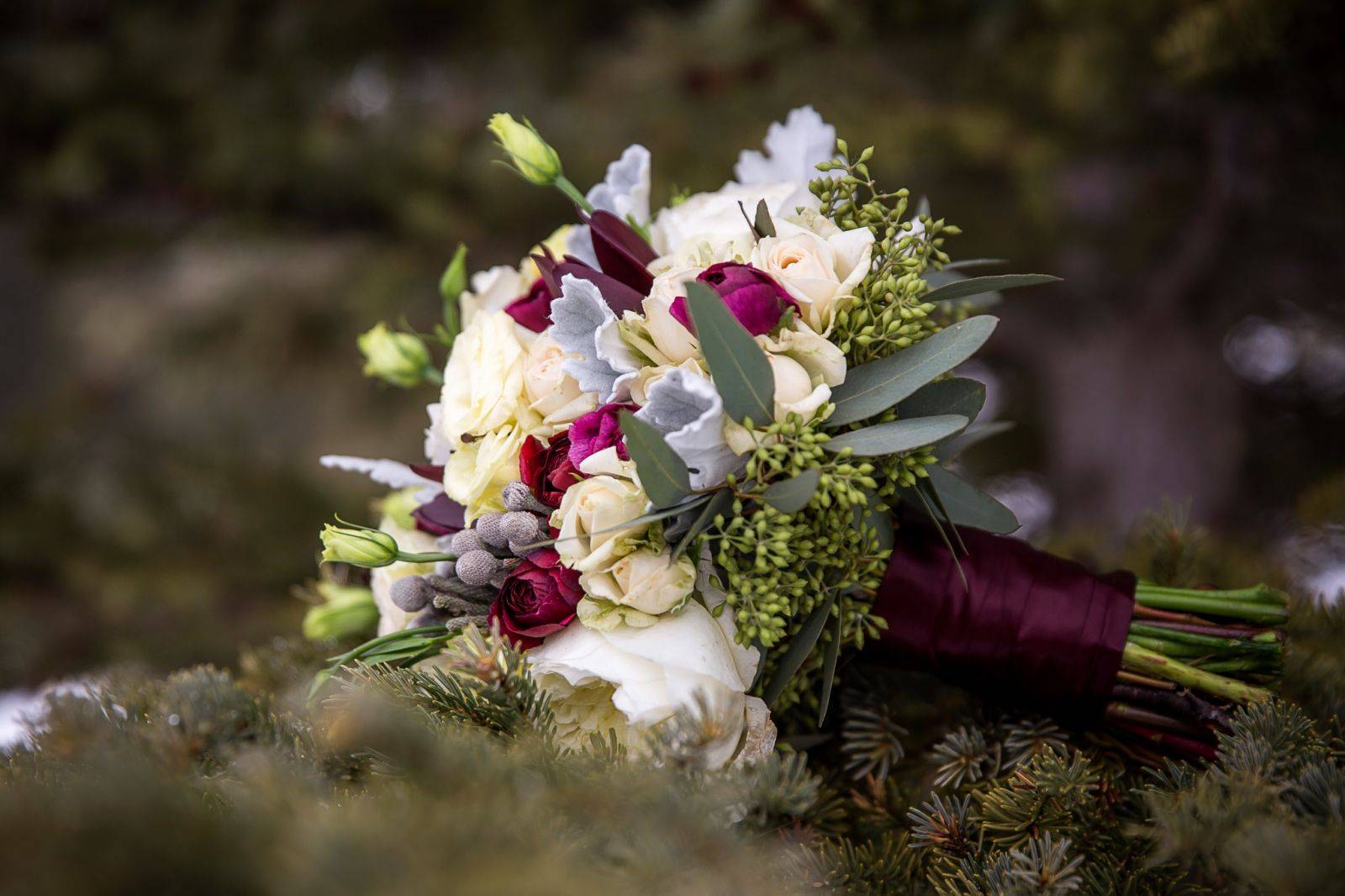 We went with ivory, grey and bright burgundy for a cheerful winter bouquet. Thank you to the ladies at Willow Flower Company for the beautiful flowers.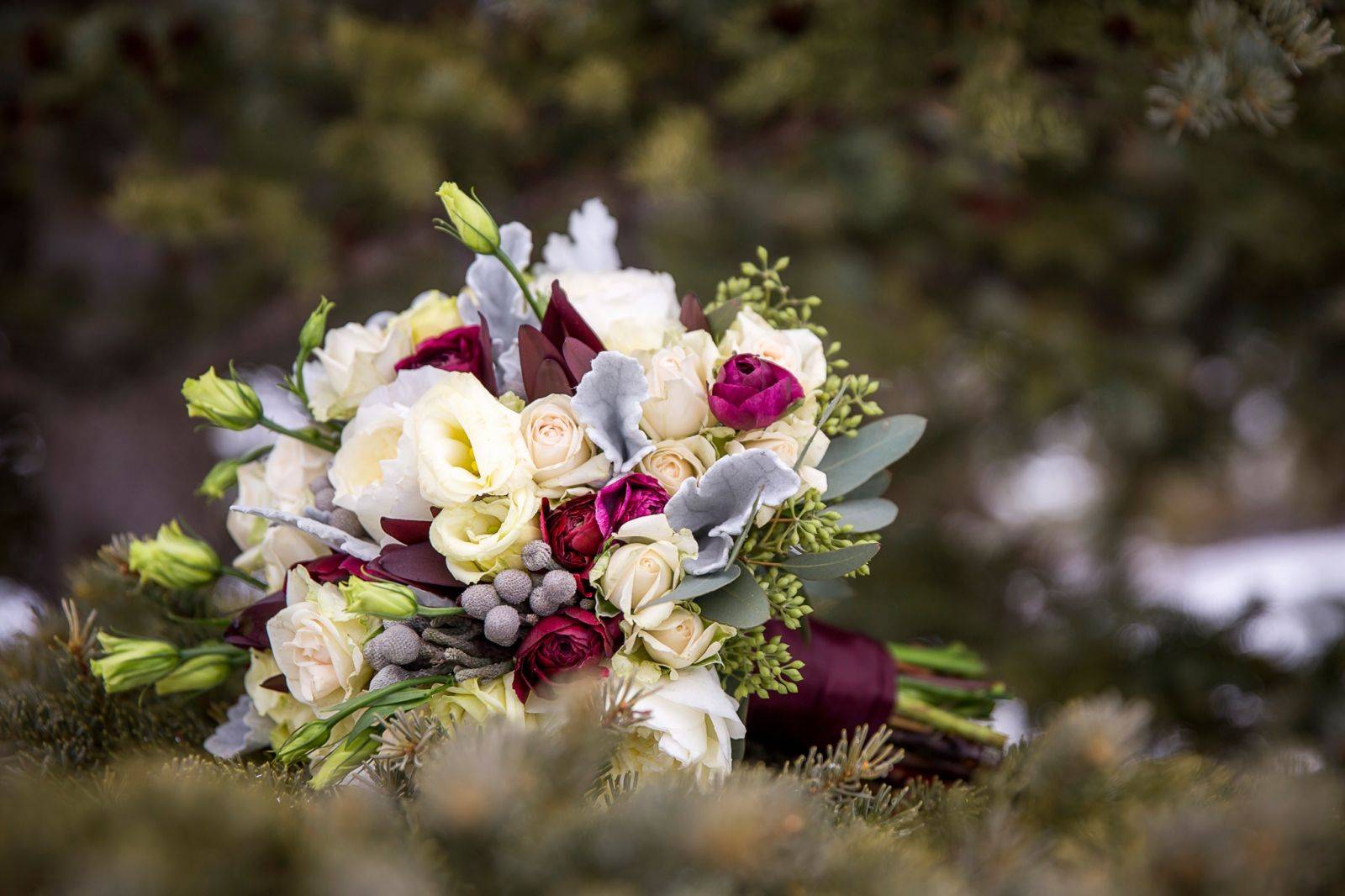 Two Jack Lake offers turquoise waters and stunning mountain views conveniently close to town.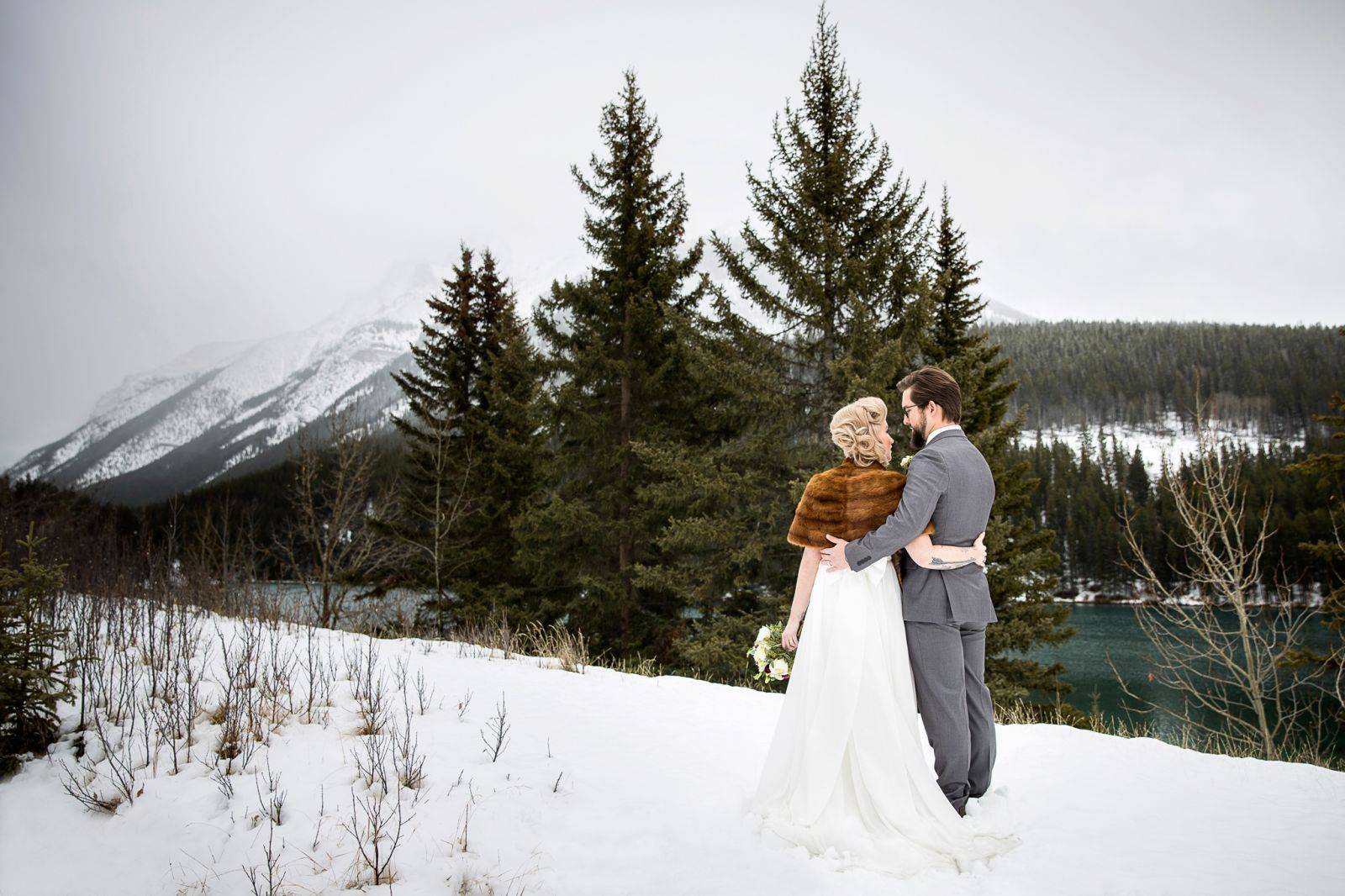 We used some rustic signage to add a little fun.

Our rustic wooden arch was decorated with a large winter floral arrangement that matched the brides bouquet, wintery twigs and hanging crystals to add a little elegance.

Over sized glass candle lanterns were added to each side of the arch for a touch of warmth.

We placed small ivory candle lanterns to the signing table which was covered in an ivory tablecloth and white fur.